Cancer Risk Assessment Using NGS Panel Testing
Identification of individuals with a suspected heritable cancer can lead to additional evaluation and help formulate prevention and treatment strategies. New guidelines published by the American Society of Breast Surgeons now recommend genetic testing for all breast cancer patients to determine hereditary risk in addition to standard imaging exams. In addition, the new guidelines also recommend re-evaluating breast cancer patients for any new breast cancer linked-genes.
Next-generation sequencing (NGS) using targeted NGS panels is a cost-effective method to assess heritable cancer risk. Amplicon-based NGS assays have the advantage of simpler and shorter workflows that can be easily adopted to produce reliable results for cancer genetics research. However, not all amplicon-based target enrichment technologies can interrogate the increasingly large number of genes associated with cancer risk in a single assay. Therefore, care must be taken when selecting the appropriate technology for assay development.
CleanPlex® Hereditary Cancer Panels
Next-Day Assessment of Hereditary Cancer Risk
The CleanPlex® Hereditary Cancer Panel v2 is an amplicon-based targeted sequencing assay designed for analyzing genes associated with an increased risk of developing hereditary cancers. The panel is expertly curated using the latest research findings to target 37 genes and both single nucleotide variants (SNVs) and insertion-deletion mutations (indels). Furthermore, it also detects hotspot mutations rs12516 and rs8176318 in the BRCA1 3' UTR. Starting with 20 ng of high-quality genomic DNA (5 ng per primer pool), sequencing-ready libraries can be prepared using a streamlined workflow in just 3 hours.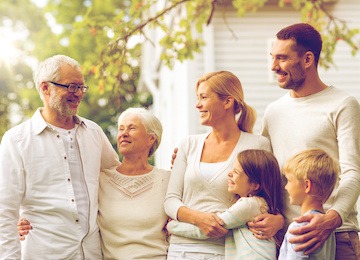 The CleanPlex Comprehensive Hereditary Cancer Panel is a targeted panel designed for investigating genes and specific heritable germline variants across 88 genes, content directed and refined by feedback from leaders in the field of genetic risk assessment. The panel targets exonic regions and the flanking intronic sequences of the critical genes associated with hereditary cancer. Starting with 10 ng of high-quality genomic DNA (5 ng per primer pool), sequencing-ready libraries can be prepared using a streamlined workflow in just 3 hours.

We have partnered with the expert team at SOPHiA GENETICS to enable rapid and accurate identification of variants associated with hereditary cancers. SOPHiA DDM is a highly secure and powerful genomic analysis platform powered by SOPHiA AI. The platform extracts information from a broad range of databases to enable comprehensive annotation and visualization of genomic variants. Paragon Genomics is an authorized distributor of SOPHiA DDM.
Associated cancer diseases include breast cancer, ovarian cancer, uterine cancer, skin cancer, prostate cancer, gastric cancer, colorectal cancer, pancreatic cancer, etc.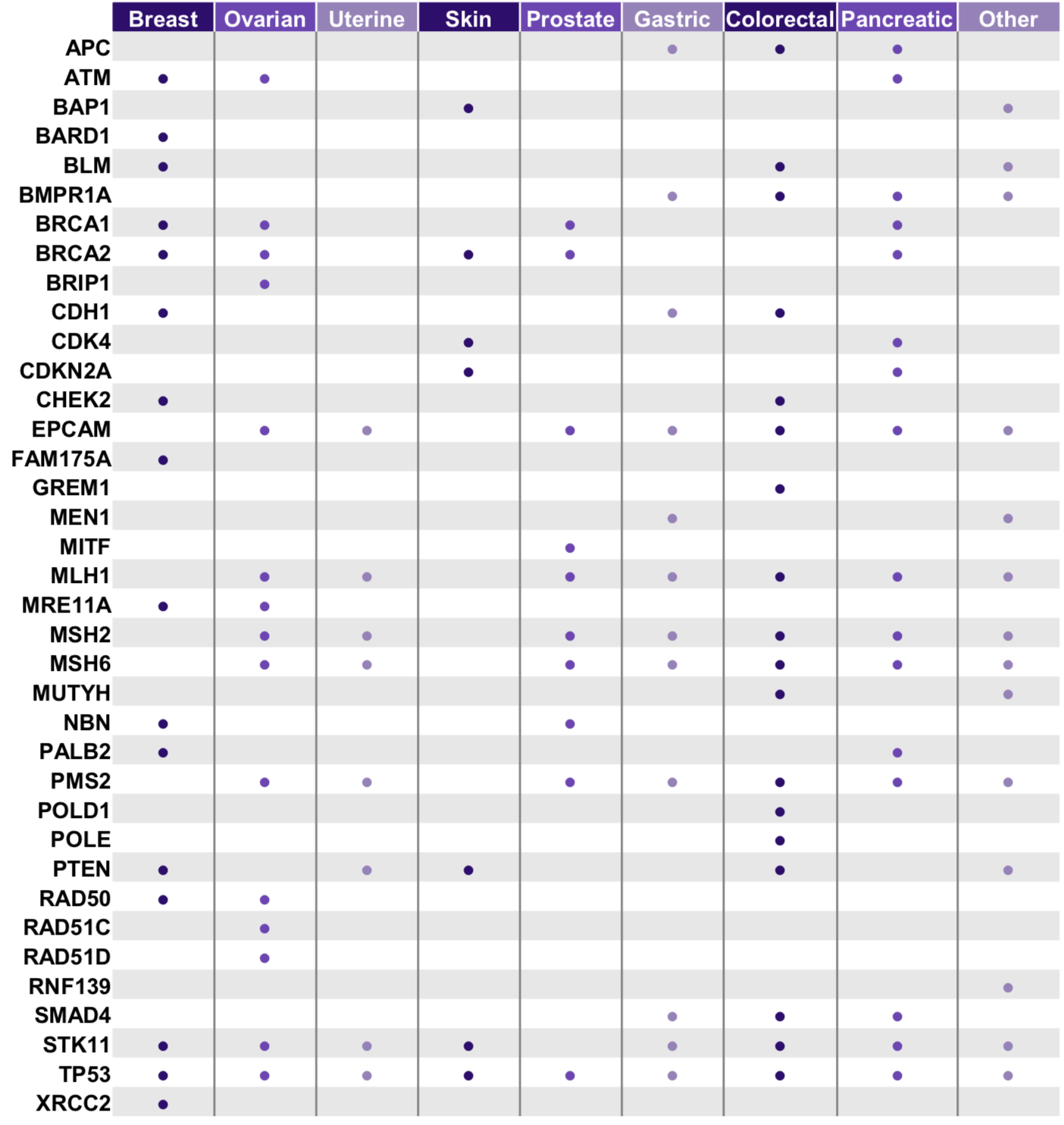 CleanPlex® Amplicon-Based NGS Hereditary Panel v2 for Determining Genetic Predispositions for Guiding Testing and Diagnostics
Download our poster from the Association for Molecular Pathology (AMP) 2018 Annual Meeting to see the full dataset demonstrating CleanPlex Hereditary Cancer Panel's performance.
If the content of the CleanPlex Hereditary Cancer Panel isn't exactly what you need, we can also design a custom panel for you. CleanPlex® Custom NGS Panels are powered by Paragon Genomics' CleanPlex Technology – an ultra-high multiplex PCR-based target enrichment technology for next-generation sequencing (NGS). It features a highly advanced proprietary primer design algorithm and an innovative, patented background cleaning chemistry. Together they enable more than 20,000 amplicons to be multiplexed in a single assay to build NGS panels as large as a few megabases in size for interrogating hundreds of genes.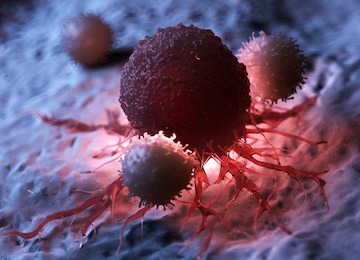 At Paragon Genomics, we take your privacy and data very seriously. You can review our Privacy Policy online or download the PDF.