Accurate Detection and Whole Genome Characterization of SARS-CoV-2 using CleanPlex® SARS-CoV-2 Research and Surveillance Panel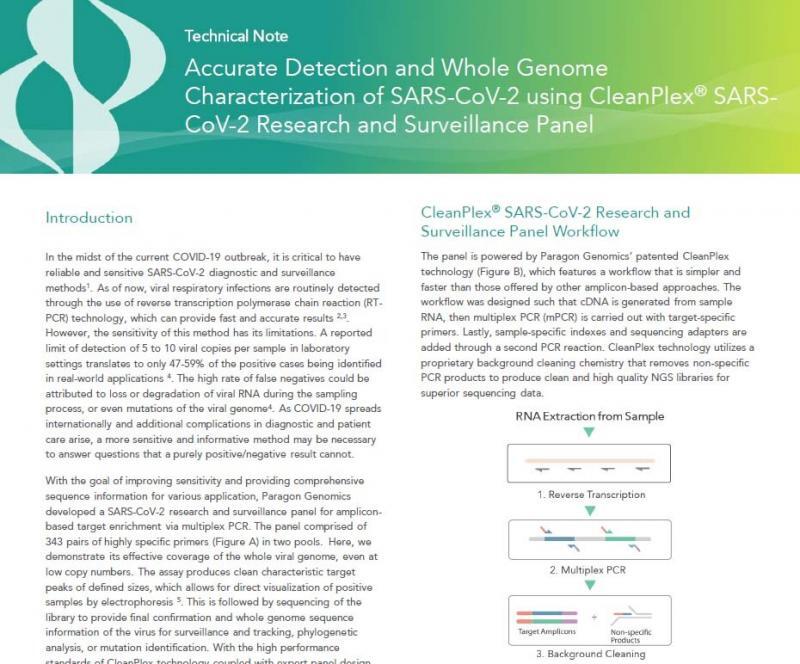 In this technical note, we demonstrate that the Paragon Genomics' SARS-CoV-2 Panel with NGS sequencing can provide nucleic acid-level information for strain identification, inter and intra-host mutation analysis, phylogenetic analysis for surveillance and tracking, and ultimately advance vaccine development, thereby paving the way for our better understanding of this virus and helping the scientific community to fight this pandemic together. Read the full report and discover the benefits of using CleanPlex SARS-CoV-2 Panel for your COVID-19 research and surveillance projects. 
A High-Performance Solution Combining CleanPlex® OncoZoom® Cancer Hotspot Panel and SOPHiA™ AI for Rapid Characterization of Somatic Mutations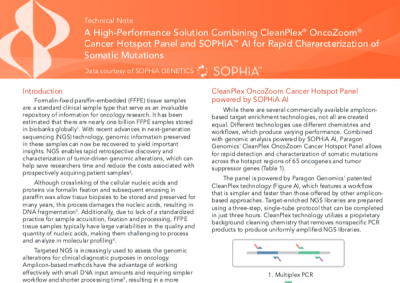 In this technical note, experts from SOPHiA GENETICS compared CleanPlex to other target enrichment technologies and found CleanPlex to provide the highest coverage uniformity. Read the full report and discover the benefits of combining CleanPlex with SOPHiA AI for a complete genomics solution. 
CleanPlex® Technology: Ultrafast, Simple, and Scalable Targeted Sequencing Solution for All Sequencing Platforms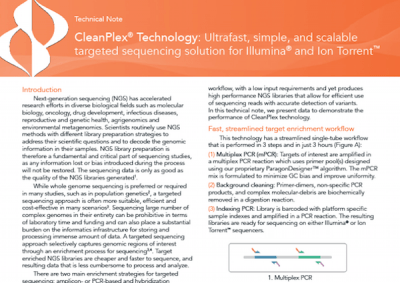 This technical note provides an overview to different targeted sequencing approaches and introduces our flagship CleanPlex technology, including its sequencing performance. 
Technical Support
650-822-7545
[email protected]
Business Hours: M-F, 9:00 AM – 5:00 PM PST