Targeted Genotyping by Sequencing (GBS) for Molecular Breeding and AgriGenomics
Molecular breeding utilizes DNA markers (SNPs) that are tightly linked to phenotypic traits to assist in selection to deliver improved plant and animal species for agricultural use. Development of SNP genotyping technologies have revolutionized the molecular breeding process and have reduced the time and cost required to achieve a particular breeding objective.  
Some of the key plant and animal molecular breeding applications include:
• Marker assisted selection (MAS)
• Genomic selection (GS)
• Trait mapping
• Quantitative trait locus (QTL) screening
• Marker assisted back crossing (MABC)
Among the many genotyping platforms, such as PCR- and array-based methods, next-generation sequencing (NGS) has proven to be an exceptional tool for the discovery, validation, and assessment of genetic markers. NGS offers high multiplex levels, robust call rates, and an economical approach to genotyping large numbers of SNPs and samples. Targeted genotyping by sequencing (GBS) can focus on thousands of markers to provide a cost-effective, high-throughput genotyping solution that is customizable, flexible, and scalable.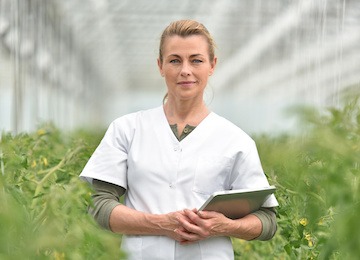 We finally ran our pilot. The data is beautiful! Targets had great coverage and it was very uniform. The protocol is well-written and easy to follow. I'm not sure how Paragon Genomics does it but it is really impressive. Thanks so much to you and your custom panel design team! They did an amazing job! SUPER great experience.
AgriType™

 Targeted Genotyping by Sequencing Solution
Cost-Effective Solution to Accelerate Molecular Breeding
The AgriType™ Targeted Genotyping by Sequencing Solution is designed and developed to address large-scale genotyping projects in agrigenomics. The AgriType solution is powered by an advanced primer design algorithm, an efficient ultra-high multiplex PCR-based target enrichment chemistry, and a proprietary background cleaning technology. AgriType provides a cost-effective solution to construct NGS libraries to quickly and efficiently screen hundreds to tens of thousands of markers of interest to accelerate genotyping studies in fields such as aquaculture, livestock farming, and seed breeding.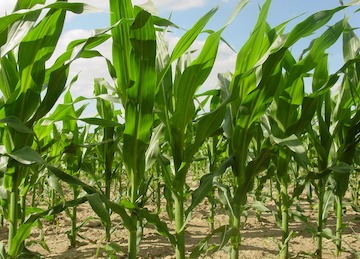 • Scalable High-Throughput Genotyping System.
Target up to 20,000+ relevant markers in the same assay
• Fast Turnaround Time.
Get custom assays delivered in 4 to 6 weeks
• Cost-Effective Solution for All Platforms. 
Process thousands of samples at a time on either Illumina®, MGISEQ/BGISEQ, or Ion Torrent™ NGS platforms
• Streamlined, Automation-Friendly Workflow.
 

Generate sequencing-ready libraries in just 3 hours using a simple, three-step protocol that can be easily automated
• High-Quality, Reproducible Results.
Prepare high-quality NGS libraries with high marker call rates and efficient use of sequencing reads
High Concordance with Whole Genome Sequencing Data
A 2,000+ amplicon AgriType custom NGS panel for plant breeding was developed for a large crop science company. To test the robustness of AgriType solution, 8 samples that were previously genotyped using whole genome sequencing (WGS) were used to construct AgriType target-enriched NGS libraries and the data compared. Of the 2,000+ markers tested, 99.8% showed high concordance with WGS results, and perfect concordance was obtained at the sample level.
Have a molecular breeding project in mind? 
Enter your email below to schedule a free consultation with our AgriType Solution Team to learn how our best-in-class custom panel design services can help you advance your high-throughput genotyping project.