A High-Performance Solution Combining CleanPlex® OncoZoom® Cancer Hotspot Panel and SOPHiA™ AI for Rapid Characterization of Somatic Mutations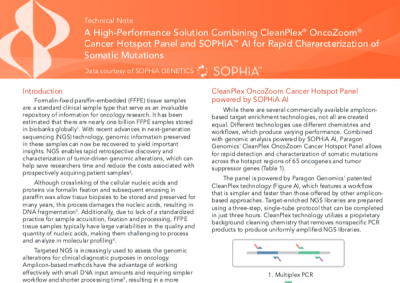 In this technical note, experts from SOPHiA GENETICS compared CleanPlex to other target enrichment technologies and found CleanPlex to provide the highest coverage uniformity. Read the full report and discover the benefits of combining CleanPlex with SOPHiA AI for a complete genomics solution. 
CleanPlex® Technology: Ultrafast, Simple, and Scalable Targeted Sequencing Solution for All Sequencing Platforms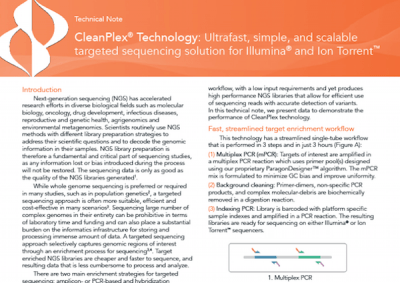 This technical note provides an overview to different targeted sequencing approaches and introduces our flagship CleanPlex technology, including its sequencing performance. 
Technical Support
650-822-7545
[email protected]
Business Hours: M-F, 9:00 AM – 5:00 PM PST