Applications
Liquid Biopsy – Circulating Tumor Cell Analysis at Single Cell Level
Genomic Profiling of Circulating Tumor Cells (CTCs)
Circulating tumor cells (CTCs) are released into the bloodstream from primary cancer, metastasis, and even from a disseminated tumor cell reservoir. Since CTCs can give rise to new metastatic lesions and metastases are responsible for most cancer-related deaths, analysis of CTCs is important and allows investigation of cancer cell biomarkers and mutational status using a non-invasive approach.

There are a wide range of instruments and methods for capturing, enriching, and enumerating CTCs. Once isolated, CTCs can be studies uing next-generation sequencing (NGS) to obtain their genomic profile. Targeted sequencing of CTCs using amplicon-based NGS panels is an ideal approach because the workflow is simple to implement and requires little amount of input DNA.
CleanPlex® NGS Panels – the Most Sensitive Solution for Genomic Profiling of CTCs
Most Accurate, Reproducible, and Highest-Quality Results from CTC Samples
The CleanPlex® OncoZoom® Cancer Hotspot Panel is a multiplex PCR-based targeted sequencing assay designed for rapid detection of somatic mutations across 2,900+ hotspot regions of 65 oncogenes and tumor suppressor genes. Sequencing-ready libraries can be prepared using a single-tube workflow in just 3 hours. The panel is optimized to deliver data with high on-target performance and high coverage uniformity to ensure efficient use of sequencing reads.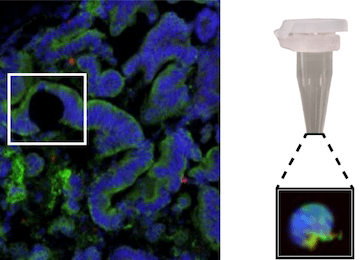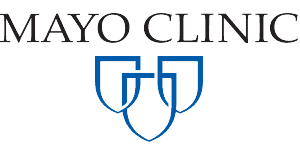 In collaboration with the expert teams at RareCyte and Mayo Clinic, CTCs were visually identified using the CyteFinder® Imaging System and then mechanically retrieved using the CytePicker® System for genomics analysis. Cells were lysed in a PCR-compatible lysis buffer without whole genome amplification, and the lysate were used to prepare targeted NGS libraries using the CleanPlex OncoZoom Cancer Hotspot Panel. This appraoch resulted in libraries with excellent and consistent coverage and low error frequencies, enabling efficient and accurate assessment of somatic mutations in CTCs.

A High-Performance Solution Combining CleanPlex® OncoZoom® Cancer Hotspot Panel and SOPHiA AI for Rapid Characterization of Somatic Mutations
Download our joint technical note with SOPHiA GENETICS to see the full dataset demonstrating CleanPlex's superior performance.
Amplicon-based targeted sequencing of single circulating tumor cells
Download RareCyte poster at AMP 2019 demonstrating CleanPlex OncoZoom Cancer Hotspot Panel's superior single cell level sensitivity.