Confirming CRISPR gene editing knockouts / knock-ins and evaluating off-target effects
The CRISPR-Cas9 system holds great promise in diverse fields such as drug discovery and development, animal disease modeling, genetically modified plant technology, biofuel technology, and gene therapy. As gene editing via CRISPR becomes a popular tool, the need for CRISPR quality control, knockout / knock-in confirmation and off-target effect evaluation is also increasing. Due to editing efficiency issues, CRISPR editing often results in a mixed cell population with only a small percentage of the total cells edited successfully. Off-target mutations observed at frequencies similar to or greater than the intended mutations, which may cause genomic instability and disrupt the functionality of otherwise normal genes, is still one major concern when applying CRISPR/Cas9 system to biomedical and clinical applications.
Next-generation sequencing (NGS) especially targeted sequencing has made it possible to provide quality control to CRISPR editing in a cost-effective way. By designing a targeted NGS panel covering the intended mutation sites and potentially also possible off-target sites, sequencing results can confirm knockouts, knock-ins, edits, and potential off-target effects. 
Paragon Genomics has successfully designed and delivered multiple CRISPR editing assessment panels to academic researchers at academic institutions and top CRISPR drug discovery companies. 
For predicting potential off-target sites, please refer to the following software:
CleanPlex Custom NGS Panels are powered by Paragon Genomics' CleanPlex Technology – an ultra-high multiplex PCR-based target enrichment technology for next-generation sequencing (NGS). It features a highly advanced proprietary primer design algorithm and an innovative, patented background cleaning chemistry.
Researchers pick targets or genes that they would like to interrogate, and our experts design and deliver the custom assays in complete kit format (input to sequencing-ready NGS libraries) in just 4 to 6 weeks. One of the successful CRISPR panel examples is Professor Marson's lab at UCSF using a CleanPlex custom panel for CRISPR / gene editing assessment.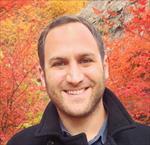 Image: Prof. Alexander Marson at UCSF
Enter your email below to schedule a free consultation with our PhD-level expert scientists to learn how our best-in-class custom panel design services can help you advance your work. 
At Paragon Genomics, we take your privacy and data very seriously. You can review our Privacy Policy online or download the PDF.