Join us at AMP and meet us in-person

!
Paragon Genomics will be located at BOOTH #905 and hosting a corporate workshop, Custom multiplex panels: From wastewater surveillance to pharmacogenomics (PGx) applications. Our distinguished panel discusses how they have utilized streamlined workflows to improve their research.
Edwin Oh, Associate Professor, Nevada Institute of Personalized Medicine, will be presenting utilization of WGS tools to define the emergence and evolution of actionable pathogens (i.e. SARS-CoV-2, Influenza, monkeypox, and polio) from clinical and wastewater samples. He will be demonstrating how WGS variant analysis from wastewater shows a 2-4 weeks lead time for the discovery of all Omicron sub-variants ahead of public health surveillance
Matthew Beckman, Director of Laboratory Services, GENETWORx, will discuss different pharmacogenomics (PGx) applications.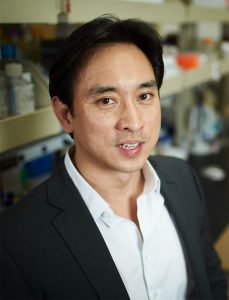 Dr. Edwin Oh received his Ph.D. in Neuroscience from the University of Michigan at Ann Arbor. Following a postdoctoral fellowship at Johns Hopkins University, he served as an Assistant Professor in the Department of Neurology at Duke University. Dr. Oh is currently an Associate Professor in the UNLV School of Medicine. He is driven by a desire to understand how genetic and structural variants contribute to human health and disease and how we use this understanding to better diagnose genetic diseases and develop therapeutic programs for treatment. During the COVID-19 pandemic, the lab together with community partners such as the Southern Nevada Health District and the Southern Nevada Water Authority used molecular tools to study the spread of COVID-19 in Southern Nevada using wastewater and clinical samples. His lab is funded currently through grants from NIH and CDC.
Contact us to schedule a time to meet and discuss your project needs or visit us at our booth or workshop to speak directly to our experts. 
See you in San Diego, CA!
Latest from Paragon Genomics