What constitutes a good targeted Next-Generation Sequencing library?
Understand the important challenges that should be considered when preparing NGS libraries for targeted sequencing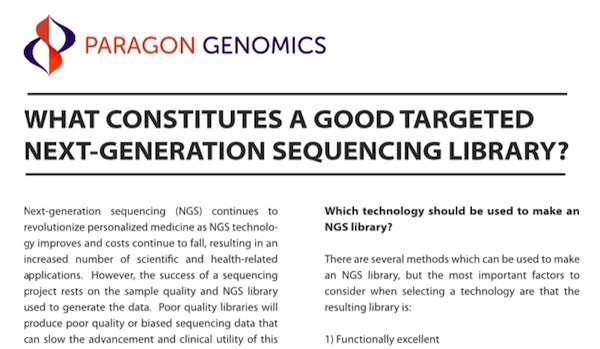 Next-generation sequencing (NGS) continues to revolutionize personalized medicine as NGS technology improves and costs continue to fall, resulting in an increased number of scientific and health-related applications. However, the success of a sequencing project rests on the sample quality and NGS library used to generate the data. Poor quality libraries will produce poor quality or biased sequencing data that can slow the advancement and clinical utility of this great new technology.