Come to visit us at ASHG Exhibition Booth 531
CLEANPLEX™ FEATURES AND BENEFITS
2.5-hour and 3-step target enrichment workflow with only 30-minute hands-on time from purified DNA to sequencing-ready library.

NO DNA fragmentation, NO overnight hybridization, NO microfluidic device, NO ligation, NO end repair any more!  Only a regular thermal cycler is needed.

Only 100 pg of input DNA is needed for reliable germline genotype calling and 10 ng of DNA for somatic mutation detection with an LOD of 1%.

High uniformity and on-target rate (>98%) lead to highly sensitive and specific NGS variant calls.
Here is how CleanPlex™ works.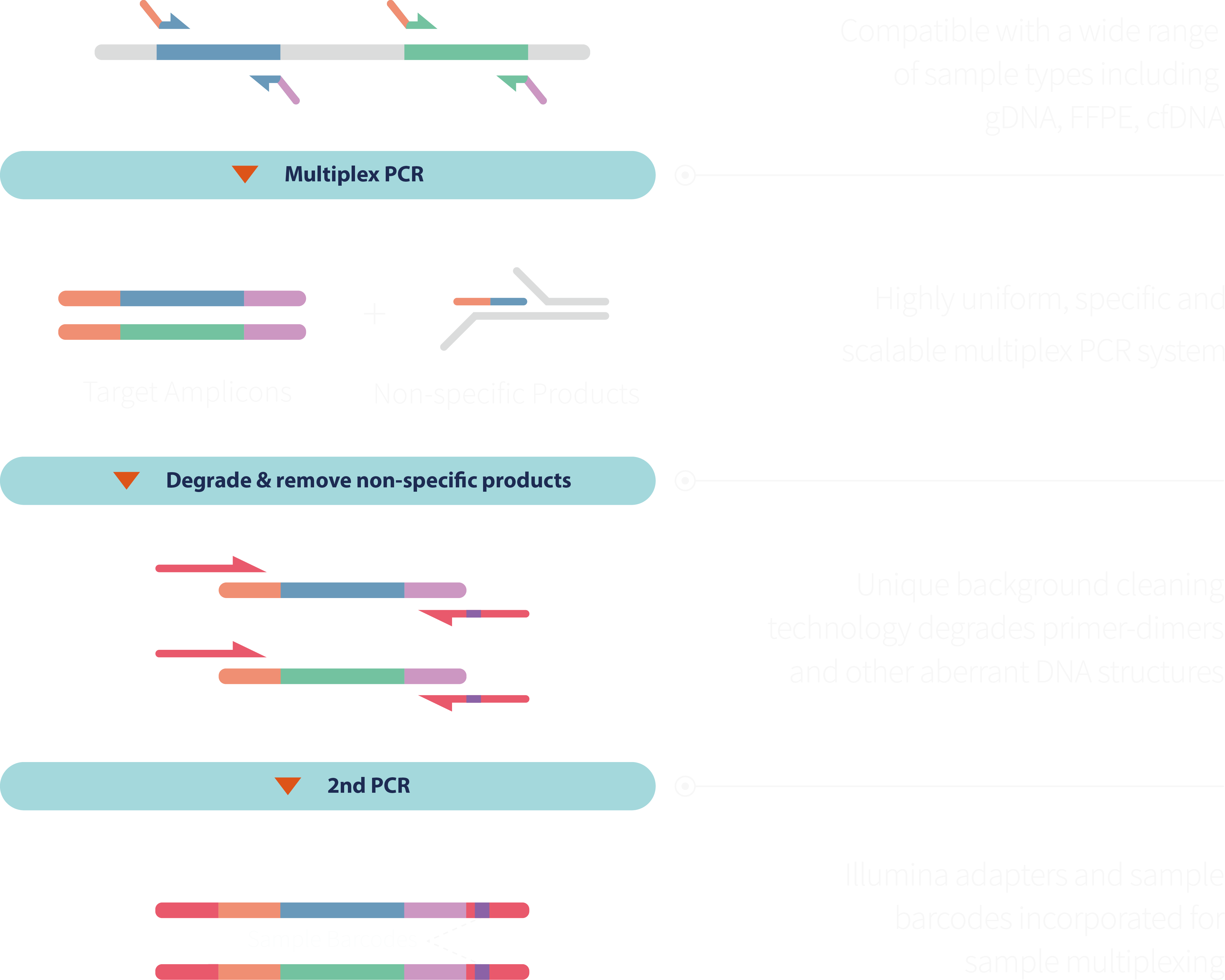 CleanPlex™ Generic Cancer Panel (GCP Panel) can be used together with CleanPlex™ Targeted Library Kit to amplify target regions of human DNA and construct targeted libraries for Next-Generation Sequencing on Illumina Sequencers. This panel is a 65-gene cancer hotspot panel consisting of a single pool of 601 primer pairs.